The WyattChristmas Five
Welcome to the Website of The WyattChristmas Five, a swinging rockabilly band from Düsseldorf, Germany. The current Line-Up of the Band is Andy WyattChristmas (vocals, guitar), Peter Kühn (vocals, harp, acoustic), Martina Jansen (piano), Olaf Schumacher (bass) and Dennis Jansen (drums). We deliver a mixture of different music styles like Rockabilly, Swing, Blues and Boogie. As we are a live band feel free to contact us for booking. We play our hometown area just like Köln, Bonn, Düsseldorf and Ruhrgebiet such as the Rest of Germany and also Netherlands, Belgium, France and many more, please book us. A new CD is in the Pipeline, so stay tuned.


Releases, pictures and videos
Latest pictures of the actual line-up (Pictures by Tom Josewski):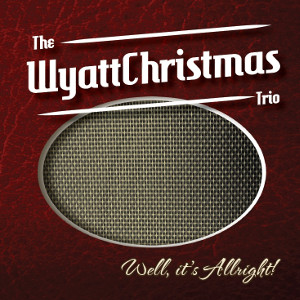 "Well, It's Allright" 2012
The WyattChristmas Trio with Ralf Exter (upright) and Lee Diefenbach (drums, backing vocals) was founded by singer, guitarist and songwriter Andy WyattChristmas. With that line-up they present their first longplayer with 13 almost exclusively own …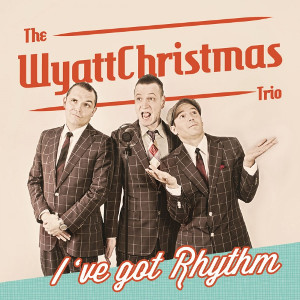 "I've Got Rhythm" 2014
Second album of the "well dressed boys from Cologne" released on Part Records. The classical rockabilly trio is not necessarily the direction: The band around guitarist, songwriter and singer Andy WyattChristmas can make this sound …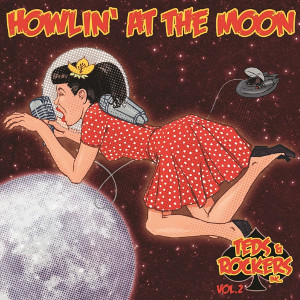 "Teds And Rockers" 2017
Steve Riot (Wild Rooster) and Mario Oehlmann (Foggy Mountain Rockers) already presented the first episode of this sampler, which still focused exclusively on Nordic themes. In Volume 2 the songs are under the sign of …
Live Recordings
Here you can find live recordings from all line-ups of the band made during the past 10 years of band history. Sometimes we cut our shows and release some live tracks for you… These tracks …
Videoclips
Watch videoclips and live concerts from our youtube channel. We filmed some of our shows during the last years and made one or two studio clips along with a few unreleased songs. So, lets discover …
Tourdates
GIGS 2018:
17.02.2018 Rickermann, Reckenfeld
18.02.2018 Zech'n'Jive, Essen
07.04.2018 tba, Castrop-Rauxel
14.04.2018 Cobra, Solingen
28.04.2018 White Night, Haltern am See
26.05.2018 Moxie's Diner, Moers
14.07.2018 Jump&Jive BBQ, Linz am Rhein
29.09.2018 Torburg, Köln

GIGS 2017:
27.08.2017 US-Car and Bike Show, Grefrath
16.09.2017 Rockin' Rhineland Festival, Köln
07.10.2017 Private Party, Wiesbaden
04.11.2017 Starbucks Roadhouse, Hilden
11.11.2017 Charly's Diner, Solingen
30.11.2017 Haus Oestreich, Castrop-Rauxel
02.12.2017 Hamburger Hof, Minden
16.12.2017 Private Party, Köln

The Bandmembers
Andy WyattChristmas
vocals and guitar
Andy is the founder of the original WyattChristmas Trio and also composer of most of the songs. He startet the band back in 2008 in cologne.
Peter Kühn
vocals, guitar, harp
Peter joined the band during the year 2015 as a regular member. He is playing the blues harp, acoustic-guitar, vocals and shakers.
Martina Jansen
piano
Martina joined us for playing the piano in 2017 and is well known from touring with the Ballroom Rockets and Lee and the Rhythm Rockets.
Read more…
Olaf Schumacher
upright bass
Always in the mood, always a smile in the face. Here we go. Olaf keeps us in a steady rhythm – not only on the bass… Watch out for that guy!
Read more…
Dennis Jansen
drums, backing vocals
Obsessed with drum work and the right arrangement. Great performer on stage and a steady teller of jokes. He is more than just a drummer…
Read more…
The lastest news - stay tuned...